Cirkus: The upcoming Hindi comedy Cirkus, directed by Rohit Shetty, is based on the 1982 Hindi film Angoor, which was inspired by Shakespeare's play "The Comedy of Errors" and was itself helmed by famous lyricist and director Gulzar. Sanjeev Kumar and Deven Verma played the leading parts.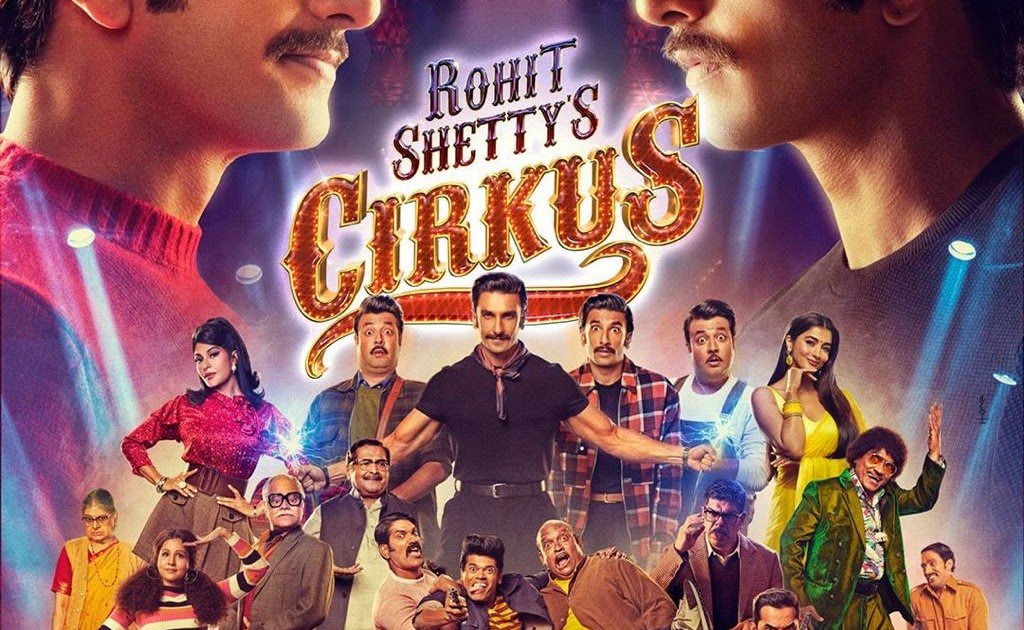 Circus is co-financed by Bhushan Kumar's T-Series and Rohit Shetty's Rohit Shetty Picturez in collaboration with Reliance Entertainment. In terms of technical labour, Bunty Nagi is in charge of editing and Jomon T. John is in charge of cinematography. Devi Sri Prasad, also known by his stage name DSP and best known for his work in the Telugu film industry, wrote the music and background score for the movie.
Table of Contents
Cirkus Star Cast
Ranveer Singh, a Bollywood powerhouse who will play a dual character, plays the major role in the film, which is set in the 1960s. The actor and director Rohit Shetty previously worked together on the hugely popular cop drama Simmba, which was released in December 2018. This is their second time working together. The actor-director team is prepared to recapture the magic after a four-year hiatus.
Along with Ranveer Singh, Pooja Hegde, Jacqueline Fernandez, and Varun Sharma all play significant parts in the movie. Deepika Padukone and Ajay Devgn also make guest appearances. The movie also stars Johny Lever, Sanjay Mishra, Vrajesh Hirjee, Vijay Patkar, Sulbha Arya, Mukesh Tiwari, Brijendra Kala, Anil Charanjeett, Ashwini Kalsekar, Murali Sharma, and Tiku Talsania in addition to these actors.
Cirkus Release Date
The official release date of the movie has been announced by the film's creators today, May 10, 2022. The big theatrical release date for this movie has been set as December 23, 2022. Like other expensive films that choose festival release, it will also have a Christmas release this year.
The movie's release date was originally set for December 31, 2021, but it was postponed for a year due to a shoot delay. The film's first look poster, which includes Ranveer Singh playing two roles in addition to the rest of the cast, was released by the producers along with the release date.
The film's plot centres on a circus performer and his gymnast friends who work for a large circus company and are juggling their personal lives while attempting to revive the public's interest in the long-gone circus culture. It will also feature two sets of identical twins who were split up at birth and later reunited, causing confusion and amusement.
Watch Cirkus Trailer
The 2nd of December 2022 will see the release of the colourful and enjoyable period comedy-drama Cirkus. It takes place in a time when children and young adults did not have access to mobile phones.